Sellerium launch
Short Intro
It took a couple of months of sweat and tears but we are finally launching Sellerium. We are reaching to all Amazon sellers out there to try out our product. We believe that our software tools add a lot of value to our users by saving hours of their time and making them focus on what really is important — crunching numbers. The platform is shipped with a couple of major features:
Trends detection
Keyword tracking
Listing analysis
Trends Detection
Identifying trending products is probably the most important feature of the platform. Everyone wants to know which products sell the most, which ones are currently in a trending-up slope and which best seller categories are currently in high demand. For beginner sellers, finding the right product when you just start selling is a critical event. For a lot of first time sellers, the success or failure of the first product can be a "break it or make it" event that will affect whether the seller is going to stay in the online selling business or quit.

We try to reduce risks by helping sellers finding the right product to sell, not based on a hunch but on data. We analyze tens of thousands of best seller categories on Amazon and run our algorithms on products.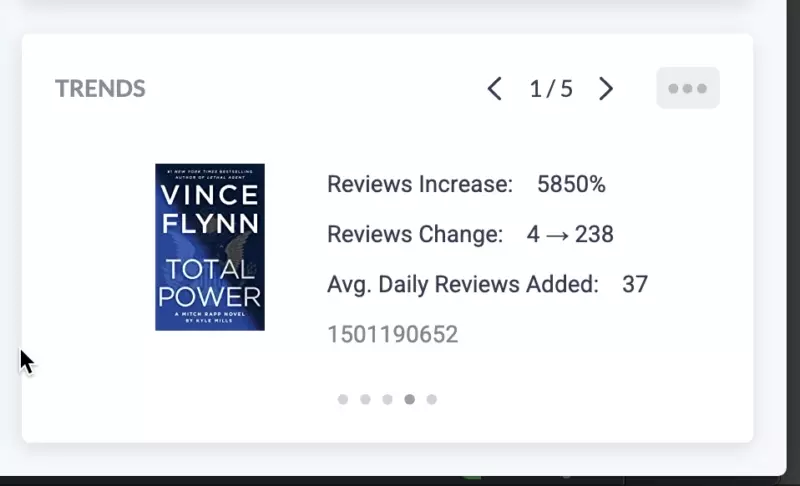 We provide you with a tool that tracks how fast reviews are added to listings which is a great indicator for how much sales the listing is getting. We track how best sellers prices change, as a way to identify sellers that haven't found their sweetest price point yet (or maybe the ones that just use automatic pricers. We measure best seller categories rating score, this gives you a high level view of the satisfaction of buyers in a particular niche, you can use it to decide whether you want to get into that category or not.

You can follow specific best seller categories and analyze which products have less competition, which ones are affordable for you to purchase on different marketplaces (for example, Alibaba) and which ones are currently on an upward trend. We invite you to try out Sellerium, follow best seller categories and start identifying trending products that actually sell on Amazon.
Keyword Tracking
So you identified a product that you think will be profitable, and you sourced a couple hundred units from Alibaba and waited until your shipment arrived at one of Amazon's fulfilment centers. you created a listing descriptions with professional images. At some point, you will need to target specific keywords that your potential buyers are going to type in the search bar on Amazon. That whole process is a very important and a crucial step in the success of your product and once you found those keywords that you want your products to rank for, you will need to track your performance.

But how do you define performance? how do you measure how well your product is ranked amongst your competition? That's where Sellerium helps you track your keyword rankings very accurately. We check all your product keywords every single hour, to make sure you are on top of your numbers and looking at the big picture. This tool gives you full control and visibility and a high level overview of your progress.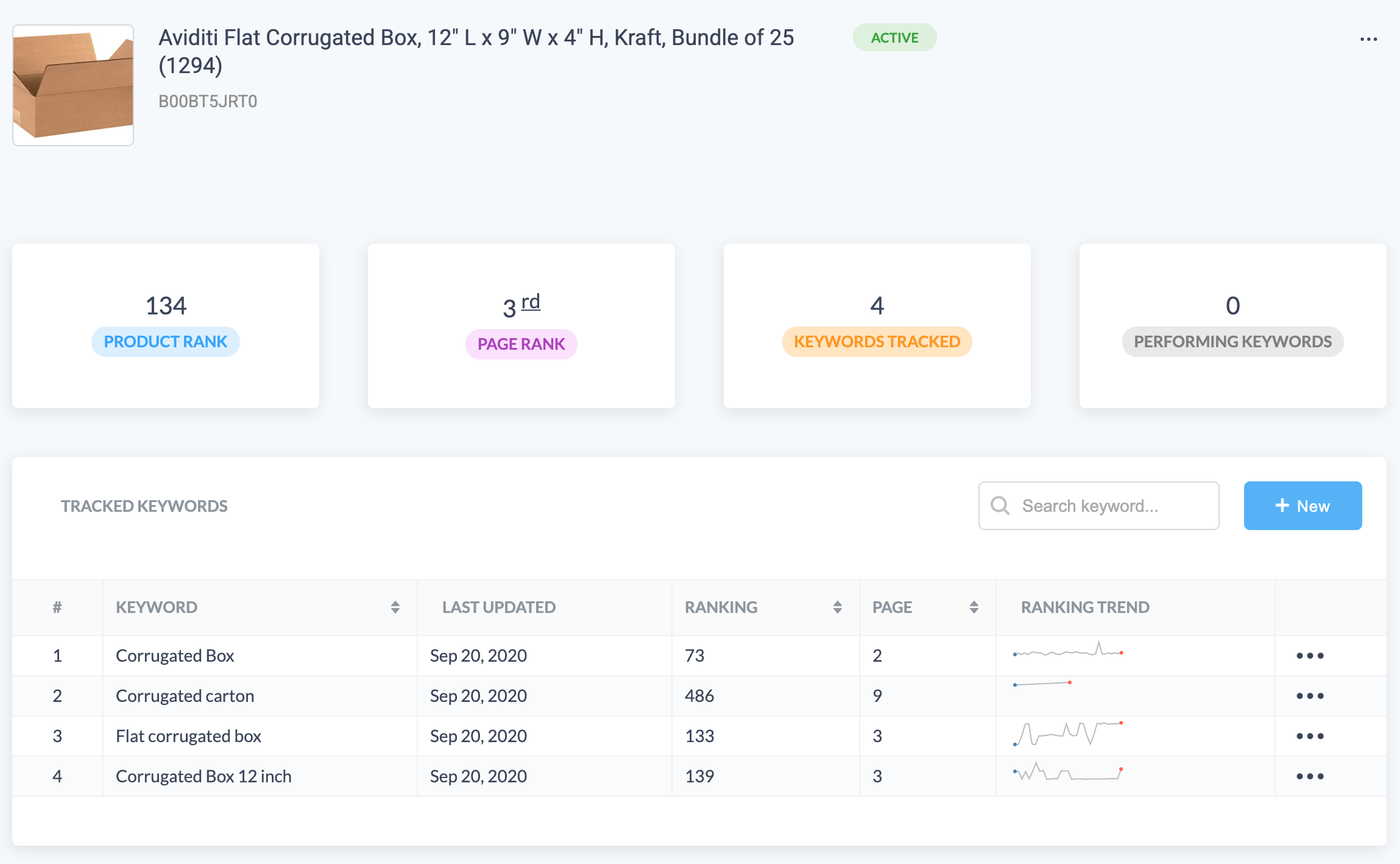 Listing Analysis
Amazon uses an algorithm that is called A9 for its internal search engine ranking. A user types in a keyword in the Amazon search box and the algorithm ranks products with the highest conversion rate for that keyword. No one really knows the conversion rate formula that Amazon uses, but it is safe to say that products with higher past sales (i.e higher number of reviews) are performing better than others with lower numbers. It is also safe to say, that when you list new products, Amazon has to rank it somehow without having a lot of past data, and that's where the Algorithm kicks in. The search engine has to figure out what keywords this product should rank for.

When the seller creates the product listing on Amazon Seller Central, they are required to enter the title of the product, a few bullet points that describe what the product does and what problems it solves. In addition to textual information, sellers are encouraged to upload product images to show their product and even video. In order to create a good listing, that is optimized for Amazon's search engine you have to make sure you do all these things right, spelling mistakes free, long enough title that includes the keywords you think Amazon should rank the product for. When you have a lot of listings, this task becomes even harder. We built Sellerium so you can automatically track your listings' SEO. We analyze your listing title, keywords, number of bullets, spelling mistakes and give you a summary dashboard to identify potential problems with your listings.